An event titled "Moon-viewing Party" is under way at space No. 5 on the fifth floor of the main building of Mitsukoshi's flagship store in Nihonbashi.
Here is a photo of the event.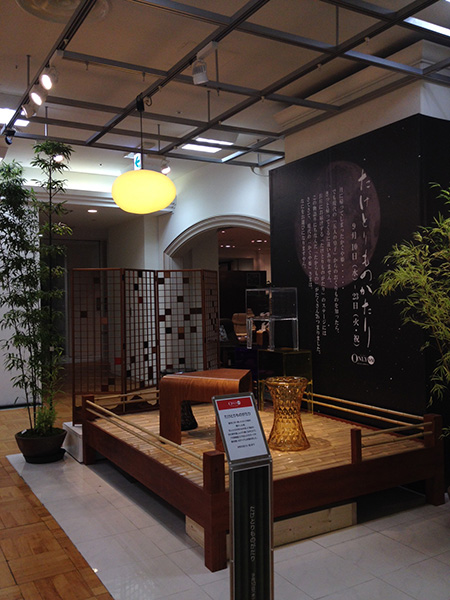 Set up near the escalator is a stage named "Taketori Monogatari," where our Mokumoku-Pendant (L) and other items are exhibited.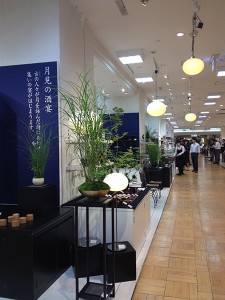 To the left of the escalator, they have a space for a moon-viewing drinking party.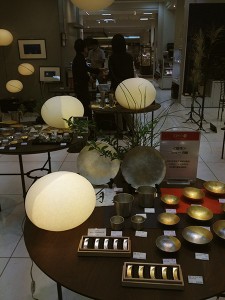 The pendant, tablestand and floorstand lamps of our Moon series are shown here and there with products of Nousaku Corp.
Looking at the photo, is there anything you notice?
(I'm sorry for the small size of the photo.)
Each Moon lamp is designed so that half of it lights brighter than the other half. Depending on the direction from which it is seen, the lamp looks like a crescent moon, half moon or full moon.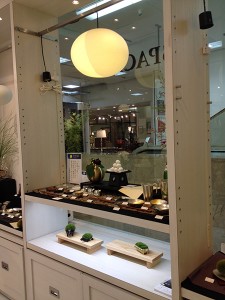 The lamp can also be seen from the side of the escalator. From this angle, it looks like a crescent moon.
The Moon-Pendant (SP) is on display at the center of the exhibition space.
This is a rare extra-large lamp.
The Moon-viewing Party event runs through September 23 (Tuesday and holiday) on the fifth floor of the Mitsukoshi Department Store in Nihonbashi.
Come and see this fabulous event.