It's been hot for some time now.
In many parts of Japan, schools have broken up for the summer.

The other day, we presented a letter of appreciation to the Tottori Institute of Industrial Technology, with which we often work jointly in research and development of washi and other activities.
They have also posted an article about this on their website. To read the article, go to:
http://www.tiit.or.jp/index.php?view=5430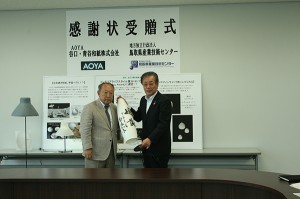 Our letter of appreciation is unlike others, with the Kanji characters meaning appreciation written on a Toh-floorstand (M) by calligrapher Hokai Shibayama.
(Director Murae, right, and Hirofumi Taniguchi, left)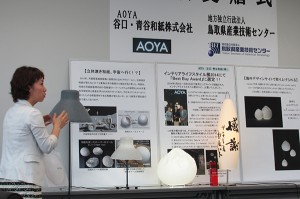 During the presentation ceremony, we explained our recent activities and new products.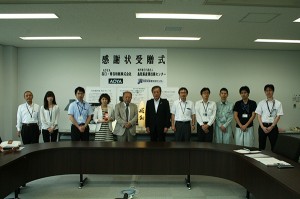 After that, we had a commemorative picture taken with the staff of the institute.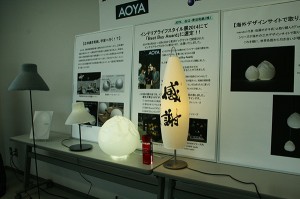 These are photos of the exhibition.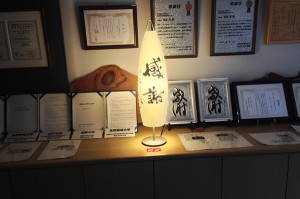 When put along with the letters of appreciation from other companies, ours stands out.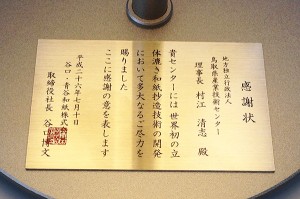 In addition to the word written on the shade, a letter of appreciation is attached to the metal plate.

If you would like a unique award certificate like this one, we would be happy to accommodate your request.
Please feel free to contact us.

Staff members of the institute, I think that there will be times in the future when we seek your cooperation and advice, as we have in the past. We count on your continued support.