It's very cold in the morning and at night these days.
I think we'll have the first frost of the season before long.
Today, I would like to tell you about an event that is under way despite the cold.
【M's home】
NIHONBASHI MITSUKOSHI 5floor space#5
2014/10/15(Wed)~2014/10/28(Tue)
Content: Centering on Japan's traditional craftworks that can be used in modern times as well, this exhibition features articles for daily use such as lacquered tableware and wood furniture. We have seamless three-dimensional washi lamps on display that help create a warm atmosphere in the house in the cold season that has just begun.
Lamps of several different series are exhibited. So, come and take a look.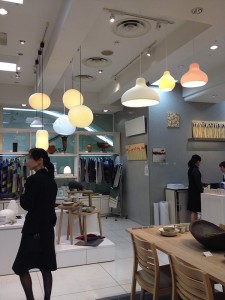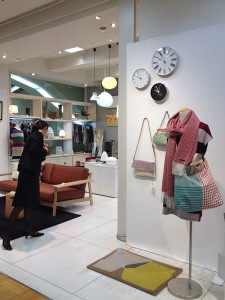 In addition to our lamps, many other cute and fashionable products are on display.
These products that decorate the inside of the house in the autumn-winter season are really worth a look.
With silver grass in bloom and spider lilies starting to wither, there is now an air of autumn everywhere.
Today, I would like to share great news with you.
We applied for the 2014 Good Design Award competition, and our semi-wrinkle washi series won the award (sound of hand clapping)!
http://www.g-mark.org/award/describe/41012?token=6UosL3sLAS
We'll post details later.
The Good Design Exhibition starts inside the Tokyo Midtown complex at the end of this month.
http://www.g-mark.org/gde/2014/index.html
Please come and see our semi-wrinkle washi, everyone.