Today, I would like to introduce you to a Chinese store in Beijing that has dealt with our Natural series and other products since last year.
The store is called Lost & Found Beijing.
http://www.lostandfound.cn/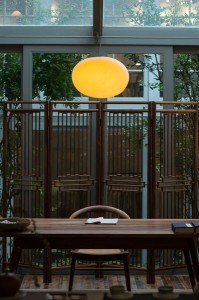 They offer a wide range of products from meticulously selected sundries to originally designed furniture, clothing, accessories and pottery. These products are all simple, durable and warm tools and handworks. They present products with reverence for the past that customers will cherish for a long time and lifestyles that match those products.
They have two stores in Beijing and one in Shanghai.
We are really glad that our products are sold at a store operating under such a wonderful concept in a city far away from Japan.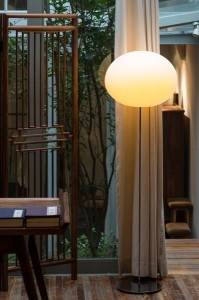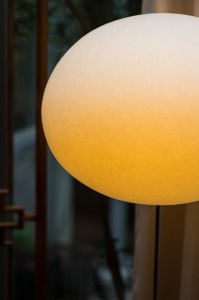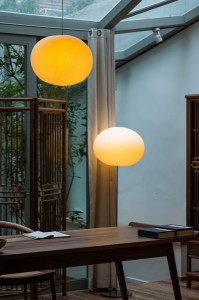 (All the photos have been provided by Lost & Found Beijing.)
I would like to visit the store sometime in the future.
If you are living in China or plan to go there on a tour, go and visit the store.
It's started to get cooler in the morning and evening, finally putting my body at ease.
As I said in my post of last month, we held a washi lampshade workshop at a Rin crossing event in Tokyo.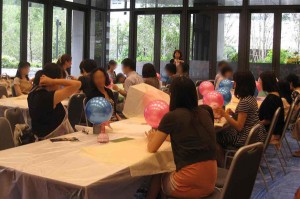 The workshop consisted of two parts, one in the morning and one in the afternoon.
We thank those of you who came and took part in the workshop despite the rain.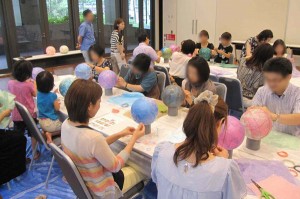 It seemed that most participants created something with wet hands for the first time in a while. They were all absorbed in tearing and pasting pieces of washi.
Here are photos of some of the washi lampshades made by the participants.
(We thank Mr. S for providing the photos.)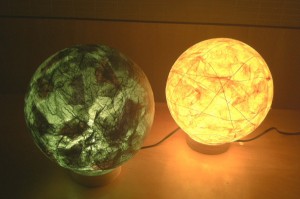 These are unique, nice lamps. It is interesting that each one gives off light in a different way.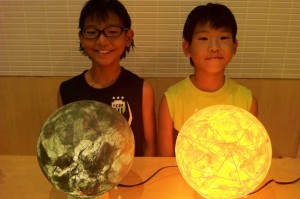 A big brother participated with his little brother.
Their smiles are charming. They were working really hard in silence.
We appreciate their efforts.
(We thank Mr. S for providing the photos.)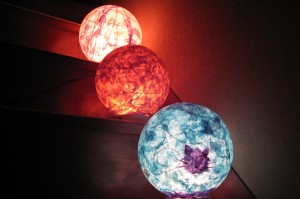 There was also a couple who participated with their daughter.
The lampshade in the front has a cat portrayed on it. Amazing!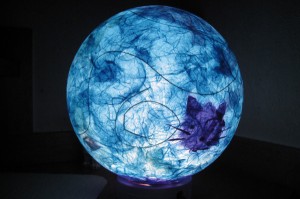 The texture of washi is well represented, and the warmth of the light is nice.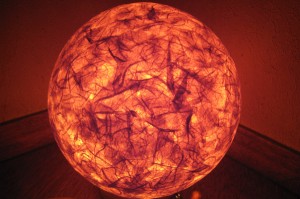 While the lamp is subdued in color, the washi paper and strings tinged with violet give it a remarkable feature.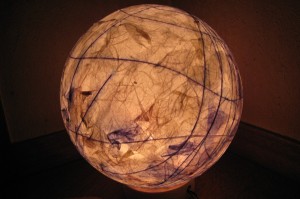 I led the workshop, and I apologize to the participants for my poor performance.
When it comes to washi lampshades, you can never create the same thing again.
I hope that all the participants had a great time.
Seeing the participants devoted to the work and their smiles made me very happy.
I also thank Rin crossing for giving us this opportunity.