We had frost this morning.
Winter is approaching day by day.
Sorry, this post is about an event that ended about a month ago.
JETRO is holding a design exhibition, titled Hidden - Unveiling Japanese Design, at the National Design Center (NDC) in Singapore for a 22-day-period from October 3 to 24, 2014. The exhibition features 64 products and designs of 40 selected small and medium enterprises in Japan. These products and designs have been selected through a strict screening by experts. The selected products will be presented under the supervision of the general producer, Mr. Oki Sato, at the attractive exhibition site that reflects modern Japan to help small and medium enterprises develop sales channels abroad.
(Source: JETRO's website)
According to this plan, the exhibition took place from October 3 to 24, 2014 (the 24th was a day for business talks).
Our products were also shown at the exhibition. I hear that business talks continued without an interruption on the final day of the 24.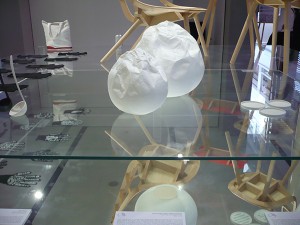 The semi-wrinkle washi was exhibited with a mirror below it, as shown below.
The bottom and inside of the washi can also be seen.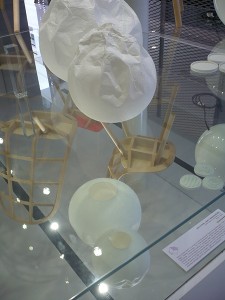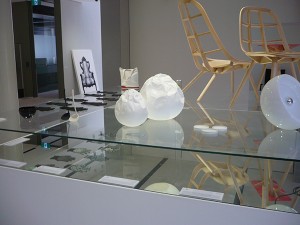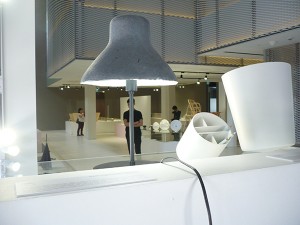 The bi-color washi was exhibited, as shown below.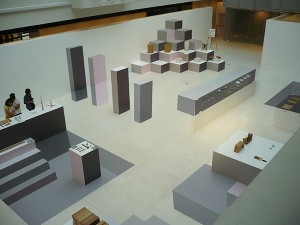 When seen from the second floor of the site, the three-dimensional flat pieces of furniture appear to stand floating.
Our washi products were well received at this exhibition.
I think the event helped the people of Singapore gain a better understanding of Japan's designs, materials and techniques.